OFF ROAD REVUe Issue 50 Now Online
Details

Trials Central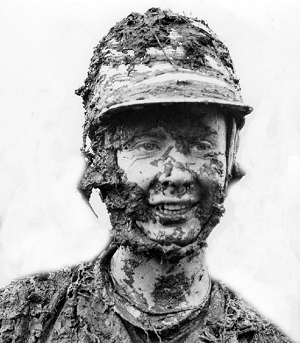 Issue 50 of OFF ROAD REVUe, our Classic eMag collaboration with Deryk Wylde is now online.


We celebrate the fiftieth issue of our digital magazine with 106 pages and 146 photographs, many never published previously.


The features include the stories of Triss and Bryan Sharp. told by Gordon Francis plus another chapter of Midlands Rich Mixture by Bob Light, telling the fully illustrated story of Donington.


The comprehensive photoreports include the 2016 Downland Trophy trial and also Oxford Ixion's unique Norton Trophy and News of the World Team trial plus BMCA's trials at Womerton, Hunnington and Waterfall plus the Air Ambulance trial which raised £200. There is also the photoreport of the Pre-65MXC's Christmas Cracker scramble.


This issue is topped off with a selection of classic Photoserendipity images which should give members plenty to read in the run up to Christmas.

Already subscribed? Just click here to access this and all previous editions


Not subscribed yet? The brainchild of former Off Road Review editor, Deryk Wylde, the new OFF ROAD REVUe digital magazine, with all-new content, brings his work into the digital era. Although mainly Trials focused, OFF ROAD REVUe provides a valuable insight into the history of not only Trials, but also other motorcycle sport disciplines. With access to a massive archive of images never seen anywhere else, this digital-only magazine is compulsive reading. With no print or distribution overheads access to OFF ROAD REVUe is priced at just £12 per year for non-Trials Central Supporters and at the discounted price of £10 per year for TC Supporters.

ORRe does require a relatively modern web browser to enjoy the full functionality. To ensure you meet these requirements, check out our sample edition here. If it works, you're good to go! To sign up, just click here.