OFF ROAD REVUe Issue 51 Now Online
Details

Trials Central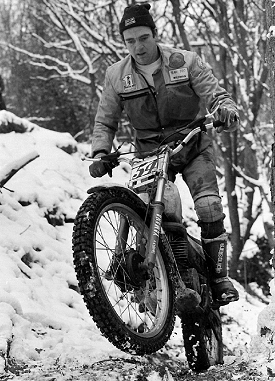 Issue 51 of OFF ROAD REVUe, our Classic eMag collaboration with Deryk Wylde is now online.
In this issue we introduce a regular feature 'Photographic Retrospective' in which we look back at events that were current thirty years ago. We begin to tell the story of the DOT competition models built in Manchester and continue with another chapter from 'Midlands Rich Mixture' this time telling the story of the final years of the original circuit at Donington.


The photoreports of current classic events include the Jack Thompson Trial, the BMCA Mucklestone trial and Somerton Classic's 2016 Charity trial.

Already subscribed? Just click here to access this and all previous editions


Not subscribed yet? The brainchild of former Off Road Review editor, Deryk Wylde, the new OFF ROAD REVUe digital magazine, with all-new content, brings his work into the digital era. Although mainly Trials focused, OFF ROAD REVUe provides a valuable insight into the history of not only Trials, but also other motorcycle sport disciplines. With access to a massive archive of images never seen anywhere else, this digital-only magazine is compulsive reading. With no print or distribution overheads access to OFF ROAD REVUe is priced at just £12 per year for non-Trials Central Supporters and at the discounted price of £10 per year for TC Supporters.

ORRe does require a relatively modern web browser to enjoy the full functionality. To ensure you meet these requirements, check out our sample edition here. If it works, you're good to go! To sign up, just click here.