OFF ROAD REVUe Issue 52 Now Online
Details

Trials Central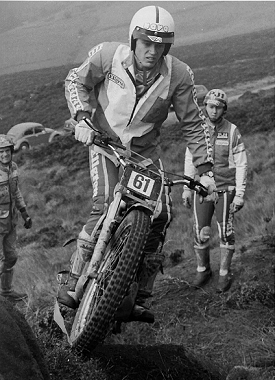 Now better known for the highly respected Hope brand, Ian Weatherill pictured here in the 1986 Bemrose Trophy TrialIssue 52 of OFF ROAD REVUe, our Classic eMag collaboration with Deryk Wylde is now online.
Issue 52 is another 100 page bumper issue with the first part of our 2017 TALMAG Trophy coverage where we plan to include detail images of every competitor at Hungry Hill plus our new feature Photographic Retrospective where we include photographs never previously published of events thirty years ago including coverage of the 1986 Bemrose, Wainwright Shield, Travers and Scott trials plus racing at Aintree and the Sprint Hillclimb at Bardon Manor.
Our photoreports of current classic events include the 2017 BMCA Bedlam, Buildwas and Mamble trials and the Red Rose Classic's 2017 Championship Round One at Copy Pit.

Already subscribed? Just click here to access this and all previous editions


Not subscribed yet? The brainchild of former Off Road Review editor, Deryk Wylde, the new OFF ROAD REVUe digital magazine, with all-new content, brings his work into the digital era. Although mainly Trials focused, OFF ROAD REVUe provides a valuable insight into the history of not only Trials, but also other motorcycle sport disciplines. With access to a massive archive of images never seen anywhere else, this digital-only magazine is compulsive reading. With no print or distribution overheads access to OFF ROAD REVUe is priced at just £12 per year for non-Trials Central Supporters and at the discounted price of £10 per year for TC Supporters.

ORRe does require a relatively modern web browser to enjoy the full functionality. To ensure you meet these requirements, check out our sample edition here. If it works, you're good to go! To sign up, just click here.