NEW: Trials Central Results Database
Details

Trials Central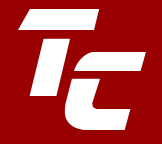 Since Trials Central started out as a tiny hobby site back in 2003, we have amassed huge amounts of data – over 15000 news articles have been published in the past fourteen years which is good, but it also brings its problems. Firstly, how do you find the wheat amongst the chaff a secondly, it's caused our back end databases to grow somewhat unwieldly which affects performance of the site and has meant some features have been disabled to lessen the load.
The obvious fix is to have a clear out of the old "stuff", but a blanket deletion would also remove what has become a recent history of the sport, particularly in the UK so, in a project that has been eighteen months in the making, all our Trial results files from the past fourteen years have been extracted, checked, converted from a multitude of file formats to a standard of PDF, renamed to adopt a standard naming convention and imported into a separate results database. At the time of writing there are 5149 results files in there covering British Club Trials, British Championships, SSDT, European and World Championships. All new results are also added to this database.
This system also uses Optical Character Recognition (OCR) technology so it is possible not just to search for file names or a particular Club, but the actual content of files i.e. an individual rider. The OCR used is in the early stages of development so is far from perfect and won't discover every instance of a name, but this will improve as the technology matures. There is also a gap covering most of 2016 where the files have not yet been scanned and indexed. We are working with the developers to have those files included and expect that to happen shortly.
For those who already submit results to TC, either by email or directly, you don't have to do anything new. Continue as you have been doing. We're keen to see this resource continue to grow and expand so for Clubs that want their results included – either historical or new – simply email to This email address is being protected from spambots. You need JavaScript enabled to view it. or add that address to your usual distribution list. Pretty much any file format is acceptable though hand written results and photos of results sheets are unlikely to scan with OCR. We're also keen to fill in any blanks in the results we do have. If you can help, again just email to This email address is being protected from spambots. You need JavaScript enabled to view it.
This is just one of a number of projects due to happen during 2017 and it's been a long, laborious haul, but we're delighted to finally get the project completed and launched. It would not have been possible without all those Clubs and individuals who have contributed over the years so many thanks to all. The results database can be accessed at any time via the "Results" tab on the main site and forum menu bars or check it out by clicking here