Further Vertigo Test Days Announced
Details

Vertigo UK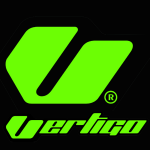 Fancy testing the new 2017 Vertigo Combat Camo + Ice Hell 250/300?! Here is your chance...


We still have the following dates + venues available to test the new 2017 models - book now to avoid missing out on a first hand Vertigo experience.


Birdlip Quarry, Nettleton, Gloscestershire, GL6 8LA - Saturday 4th February

Trials Park @ Corton, Woburn Farm, Stirrups Lane, Corton, Suffolk, NR32 5LE - Saturday 11th February

Mellguards Farm, Southwaite, Carlisle, Cumbria, CA4 0LE - Saturday 18th February

Cowm Leisure, near High Barn Lane, Whitworth, Rochdale, OL12 8XG - Saturday 25th February


Visit www.vertigomotors.co.uk to learn more about Vertigo in the UK


Please contact Nick at Vertigo UK 01756 611995 / This email address is being protected from spambots. You need JavaScript enabled to view it. to reserve your test ride today – please note places will be allocated on a first come first served basis due to the limited availability.


All test rides must be booked and confirmed in advance.