British Championship Round 6
Details

ACU Press Service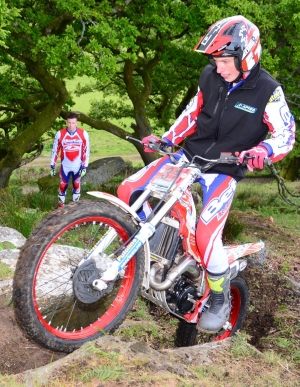 The R T Keedwell sponsored ACU British Trials series moves on to round 6 this coming Sunday with the John Hardaker Guisborough event at Mountain Ash Farm, Glaisdale, YO21 2QA. The Hardaker has been a fairly recent addition to the Championship series but it proved a good test for the riders last year. As usual with BTC events it will start at 9.30 am with three laps of 12 sections.
In the main Championship class, there is still much to play for over the remaining rounds. Series leader is Jack Price who has won three of the six rounds to date and currently holds a seven-point advantage over fellow Gas Gas teamster Michael Brown and eleven over Jack Sheppard. Whilst these three look to be the main title contenders there is huge interest in the rest of the entry most of which could end up on the podium. Brothers Dan and Jack Peace are both exceptional young riders and they currently lie in fourth and seventh places in the series. Jack is only in his first year in the main class after coming straight up from winning the Youth A in 2016. Iwan Roberts has kept the points rolling in and hold fifth place while Toby Martyn on the Vetigo is making steady progress and is just one point behind the Welshman.
Beta rider Richard Sadler holds a five-point advantage in the Expert category from James Fry with Dan Thorpe lying in third place. Sadler may have only won one of the previous rounds but he has kept himself on the podium on every round since Hookwoods so he will be difficult to shift. James Fry is running in second place and he will be looking to bounce back after finishing down the order at the West of England last time out. Dan Thorpe is currently third and with his experience he can never be discounted.
In the Youth A Class Beta mounted Billy Green has just been outstanding. Billy has won every round to date and in fairness no one has been able to challenge him. Three riders are however vying for second place Josh Hanlon, Duncan MacColl and Oliver Smith and only four points separate them. Last season Jack Peace took first place in every round he competed in, can Billy emulate him?