Gas Gas Weekend Round-up
Details

Gas Gas UK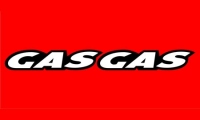 First off was the popular Reeth 3 day Trial which was again a huge success. We had two JST GGUK Team riders on the podium with Sam Haslam finishing second after cruelly missing out on the tie break for the win with Richard Sadler. Sam's GGUK Team mate Dan Thorpe was 3rd. GGUK/Kelcoat rider Craig Robinson was 10th.
The countries top youth riders were away for Rounds 3 and 4 of the Youth Championships organised by Isle of Man Youth Trials Club.
On the Saturday GAS GAS rider Jack Price won the A Class with JSTGGUK/Kelcoat rider Dec Bullock on the podium in 3rd with his brother Brad Bullock in 5th. On Sunday Dec Bullock (JST/kelcoat GG) had a superb win with Jack Price (RTGG) second. Brad Bullock was 5th again.
Congrats to all