Bumpy.org
Details

Bumpy.org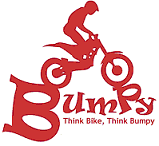 Busy week end for the team this week, on Saturday was the Arthur Smith C+D national up above Newcastle. Charlie and Harvey Mosley continued their excellent form with a 3rd and 6th respectively. Well done lads. Jake Walker and Nathan Major rode a local Spen Valley trial both winning their classes.
On Sunday team coach Dan Thorpe was in action in a S3 National where he came 3rd overall and the Mosley boys were out again at a Barnsley trial where Charlie was 8th in the 50/50 course (1st in class) and Harvey was 2nd on the White route (1st in class) Well done again lads !!
All the team can be seen in action this Saturday at Rd4 Beginners and Novice Series at Bumpy starting at 1.00.