2012 ACU British Trials Championship Round 6
Details

Trials Central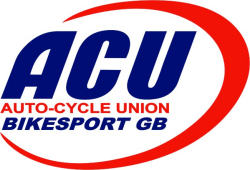 The final round of the ACU British Trials Championships takes place this coming weekend organised by East South Wales and for the second year in succession the venue is Glebe Farm, Twyn Gwyn Lane, Mynyddislwyn, Newport, NP11 7BA.
This year's series has been reduced in events from eight to six rounds to encourage entries and this is the first time it has visited Wales this season. However many rounds there may be it will not come as a surprise that the two people fighting it out for supremacy in the main Championship are James Dabill and Michael Brown. No one can effectively challenge them for the 2012 crown but with only 2 points between them (JD holds the advantage) then anything could still happen. An event win scores 20 points and second place 17 so a win for Brown is what is needed if he is to annexe his first senior Championship. Dib's has of course been here 3 times before and he has ridden under this sort of pressure many times.
Although the first two championship places are pretty well tied up there could still be other riders who could spoil any pre event equations. Let's not forget Ross Danby won down in Devon at the Anthony Rew event and the Midland rider is very much at home on banks, climbs and cambers. He is also after that number 3 bib for 2012 which would be his highest ranking in the Brits and a great first year for his partnership with Steve Saunders and the Jotagas machine. Ross will also come under pressure from Alexz Wigg and amongst others Sam Connor who has reminded everyone this year that he is still a class act on the trials scene.
Bradley Cox has the 125cc Championship tied up from Tom Dexter but these guys will just remind you how well they can make the small capacity machines go.
In the Expert class both John Crinson and Richard Timperley have two wins apiece with Simon Kershaw taking top place at Scarborough. It is however the North Easterner who holds a significant advantage of 10 points with this final round remaining. Just one bad day has made Richard Timperley's task very difficult as Crinson only needs a top 5 finish to take the title irrespective of what his rival does. The battle for third place in the class could go to any one of four riders with Tom Affleck, Adam Milner, Thomas Hick and Simon Kershaw all very close to each other. Milner, in fact, rode the Championship course last time out on a non points scoring basis whilst Affleck tool a very solid third place. Tom has got better and better as the series has progressed so he is very much a rider to look out for.
If you are keen to have a look at the final action from this year's series then practice is being held on Saturday between 2.30 - 5.30 pm with the trial starting Sunday at 9.30.