2013 ACU British Championships
Details

Trials Central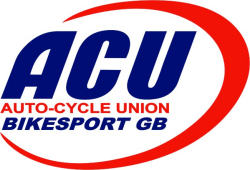 Applications are now open for Clubs wishing to host rounds of the following 2013 ACU Trial Championships:
* S3 Parts
* Women's & Girls
* Youth (all classes)
Applicants should contact Alison Devine, Trials & Enduro Secretary - Tel: 01788 566 409 or email alison AT acu.org.uk - who has the relevant forms.
The ACU are also looking for BRIEF feedback from Observers who observed at this years British Solo Trials Championship. Observers should contact Alison using the details above who will provide a form to fill in i.e. Don't email Alison to have a rant about stop/no-stop! Contact her and she'll send you the correct procedure to feed back your thoughts.