Red Rose Classic 2016 Awards
Details

Red Rose Classic MCC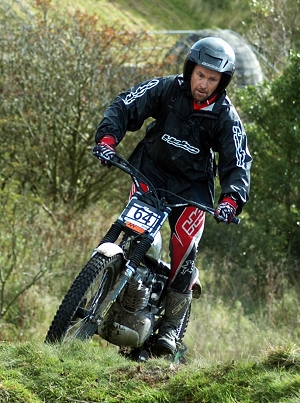 Red Rose Classic MCC will celebrate another successful season of trialling at their annual presentation night on Saturday, March 4. A total of 19 trophies will be handed out to competitors and observers to mark their achievements in 2016.


The Bill Lampkin Memorial Trophy, presented to the highest Red Rose MCC rider on the Red Rose Classic Trial, the final round of the Northern British Bike Championship, goes to Paul Heys. In addition there is silverware for the top three finishers in all the classes with a special category for observers.


Red Rose have also announced their calendar of events for 2017. The 11-round championship contains a new venue, Moss Quarry, and a return to Tinklers Farm at Slaidburn, which was used for the first time last month. The club, which caters for Pre-65 and Twin-Shock trialling in Lancashire, have included several of the favourites such as Catlow Ford, Warmden Quarry and Noyna. Red Rose will also host the final round of the Northern British Bike Championship on Sunday October 8. The new season gets underway on January 15 at Float Bridge, near Nelson.

Calendar

Jan 15: Float Bridge, Nelson.
Feb 12: Warmden Quarry, Accrington.
Mar 12: Pendlebury Bait, Rossendale.
Apr 2: Top Quarry, Lothersdale.
May 7: Catlow Ford, Nelson.
May 28: Tinklers Farm, Slaidburn.
Jul 2: Walsden, Todmorden.
Aug 20: Noyna Farm, Foulridge.
Sep 23: Copy Pit, Cliviger.
Oct 8: Red Rose Classic NBBC.
Nov 11: Pendle Hall Farm, Padiham.
Dec 3: Moss Quarry.
Dec 30: Copy Pit, Cliviger, charity trial.


Awards

Class C (Springer up to 250cc):
1: Andrew Scott
2: Alan Mills
3: Dave Ingram

Class D (Rigid up to 250cc)
1: Andy Hesketh
2: Eric Atkinson

Class T (All Twin Shocks)
1: David Wilkinson
2: Paul Whittaker
3: Geoff Potts

Class Te (All Twin Shocks clubman route)
1: John Wilson
2: Mel Dibb
3:Paul Charnley

Class Ce (Springer clubman route)
1: Peter McCawley
2: Max Heys
3: Paul Macdonald


Bill Lampkin Memorial Trophy:
Normal route: Paul Heys
Clubman route: Phil Clarkson


Best observers:
1: Amanda Newhouse
2: Roger Kenyon
3:Tony Fellowes