Peterborough Trials Club Harry Bone Trophy Trial
Details

Peterborough Trials Club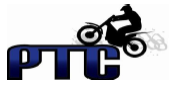 The first trial of the Peterborough trials club season took place today at Stibbington quarry, where 29 riders were met with greasy conditions due to the wet weather over night, but as the rain started to come down harder, the sections on the banking soon got slippier and became harder so a couple of the sections required modifying for the middle and white routes. We also chose to run 6 laps of 8 sections which made it a trial of endurance but we hope everyone enjoyed their day.
The winner of the trial on 32 marks dropped was Expert rider Tom Ablewhite riding a Sherco with Mike Evans next up on 64 marks dropped. Martyn Rushbrook was best intermediate on 76 marks and Tom Spencer was best youth A on 112 marks dropped.
On the 50/50 route Martin Bone riding his twinshock TY250 was best dropping 80 marks.
On the middle route Oliver Wareing on his Fantic started the season strongly dropping 50 marks with the best over 40 next up which was Jim York who dropped 54 marks. The best Novice was Michael John Lefevre on 81 marks dropped one place ahead of best clubman Richard Carpenter. The best youth rider on the middle route was C class rider Alfred Alderman on 93 marks dropped.
The white route was lower attended than usual but that didn't bother Michael Smalley who dropped 28 marks with Alan Jones on his electric bike next up on 54 marks dropped.
A great day was had on the conducted route with new riders making the route grow in size. All riders rode well in the wet conditions in the first ride of the season.
Thankyou to everyone that observed for us today in the rain its very much appreciated also a big thanks to the course plotters who give up their time on a Saturday. We hope for better weather and to see you all at our next trial on 16th April at Stibbington.
Report by Martyn Rushbrook
Results
Hard Route


Expert: Tom Ablewhite Sherco 32 Marks
Intermediate: Martyn Rushbrook 76 Marks
Youth A: Tom Spencer Beta 112 Marks
50/50 Route


Adult: Martin Bone Yamaha 80 Marks
Middle Route
Twinshock: Oliver Wareing Fantic 50 Marks
Over 40: Jim York Yamaha 54 Marks
Clubman: Richard Carpenter Sherco 85 Marks
Novice: Michael John Lefevre 81 Marks
Youth C: Alfred Alderman Beta 93 Marks
White Route


Adult: Michael Smalley Beta 28 Marks