Peterborough TC Adams Trophy Trial
Details

Peterborough Trials Club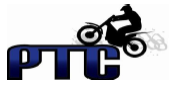 The second trial of the Peterborough trials club season took place today where 47 riders tackled a dry and dusty Stibbington quarry. The sections were set out on the easy side as a lot of rain was forecast for the morning but fortunately for the riders and observers the rain stayed away which kept the scores low.
The winner of the trial was Beta mounted expert rider Sam Gent who who had a great ride to drop just 1 mark on the rocks in section 2 next up was best intermediate rider Martyn Rushbrook on 22 marks dropped. The best youth A rider was Tom Spencer who dropped 29 marks.
The 50/50 route was won by Paul Wareing on a pinky Yam dropping 1 mark from Mick Thurman who dropped 3 marks. Alfie Ray Turner moved up the 50/50 route today and dropped 73 marks on his Beta 80.
On the middle route twin shock Fantic rider Olly Wareing came out top dropping just 1 mark from best clubman Edward Jones on 6 marks dropped. Also on 6 marks dropped was best over 40 rider Steve Neale, Callum Hedison was best novice on 9 marks and Alfred Alderman was best youth C on 30 marks dropped.
On the White route Gary Hall was best adult and Samuel Arden was best youth both dropping 3 marks only from Doug Theobald who dropped 6 marks.
There was eight sections on the conducted route today with two new riders on a challenging course. All riders had a good day in dry conditions.
Big thanks to everyone who turned out today especially those that observed we hope to see you all on the 21st May for our next trial at Stibbington .
Report by Martyn Rushbrook
Class Winners
Hard Route
Expert: Sam Gent Beta 1 Mark
Intermediate: Martyn Rushbrook Gas Gas 22 Marks
Youth A: Tom Spencer Beta 29 Marks
50/50 Route
Adult: Paul Wareing Yamaha 1 Mark
Youth: Alfie Ray Turner Beta 73 Marks
Middle Route
Twinshock: Oliver Wareing Fantic 1 Marks
Clubman: Edward Jones Gas Gas 6 Marks
Over 40: Steve Neale Beta 6 Marks
Novice: Callum Hedison Sherco 9 Marks
Yth C: Alfred Alderman Beta 30 Marks
White Route
Adult: Gary Hall Gas Gas 3 Marks
Youth: Samuel Arden Beta 3 Marks
Conducted
Anthony Piper Martin Oset 3 Marks
Ben Norton Gas Gas 4 Marks
Valentino Breen Oset 32 Marks