Peterborough TC Trackstar Trophy Trial
Details

Peterborough Trials Club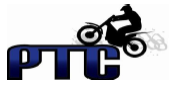 The fifth round of the Peterborough trials club season took place this wekend where 52 riders tackled a sunny Stibbington quarry. The conditions were dry and dusty as the forecast heavy rain the day before didn't materialize which made a few of the tighter cambered sections tricky but most of the scores came out pretty low and we hope everyone enjoyed themselves.
We had joint winners today as expert riders Billy Craig on his Montesa and Tom Ablewhite on his Sherco kept their feet up all day. The best intermediate was Martyn Rushbrook riding a Gas Gas dropping 8 marks from Louise Alford also riding a Gas Gas on 15 marks with Mick Thurman next up on 31 marks dropped.
The 50/50 route was won by Nick Wilford on his Beta dropping 4 marks from Martin Bone on 14 marks and Shane Harvey on 20 marks. The best Youth rider was Alfred Alderman dropping 70 marks on his first time stepping up from the middle route.
On the middle route Steve Neale took the win as well as best over 40 on just 1 mark dropped from fellow over 40 class rider Andrew Lancaster 6 marks with best Novice rider Michael John Lefevre in third on 7 marks dropped. The best Clubman was Edward Jones on 13 marks dropped and Sam Hill was best Youth C on 28 marks dropped.
The white route was won by Michael Smalley on 1 mark dropped from Gary Hall on 13 marks dropped with Alan Mansfield third on 18 marks dropped. The best youth rider on the white route was Ryan Brown Jr on 44 marks dropped.
On the conducted route Anthony and Christian Piper Martin were riding in ideal conditions. Anthony was riding well with Christian showing a great improvement in skill.
Massive thanks to everyone who turned out today especially those that observed we hope to see you all on the 24th September for the Autumn Trophy trial at Stibbington.