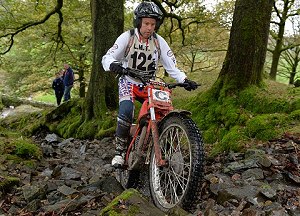 The Lakes Motorcycle Trials Association are pleased to announce that entries for this year's Lakes National Two Day Trial, to be held over the weekend of the 6th and 7th of October are now open.

There will be around forty sections each day spread around a 20 to 25 mile course, which includes roadwork, for 180 riders.

The entry fee this year is £40 and entries will close on the 20th of September or when full.

The event has been very popular in recent years so please get your entries in as soon as you can for the best chance of a ride.

Regs and entry form can be downloaded below.
As expected, entries for this event are now full.