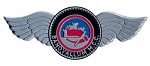 This weekend saw the annual Banovallum MCC Two Day Trial take place at Withcall. On Saturday afternoon Phil Marris took the win on the Hard route with Mike Evans in second and Ben Butler in third. On Sunday it was Chris Alford was the winner and Tom Ablewhite in second place and Phil Marris in third.
The winner on the Middle route on Saturday was James Britcliffe with Mark Awcock in second and Catherine Alford in third. James Britcliffe was also the winner on Sunday with Chris Traves in second place and Catherine Alford in third place.
Stuart Alford was the winner on the 50/50 route on Saturday afternoon with Dylan Stamp in second place and Dan Nutbrown in third place. On Sunday it was Stuart Wood who took first place from Stuart Alford in second place and Zeki Karaasian in third place.
James Hull took the win on the Easy route on Saturday Bob Chapman in second place and Kim Waters in third. On Sunday Gwyn Hanson was in first place with Rob Dalton in second and Dave Hedison in third place.
A great big thanks goes to everyone who gave up their time to organise the weekend and also thanks to the observer's for there help on both days and to the course plotters and officials. Thanks also to the landowner for the use of the land.
Out next trial is on Saturday 14th July at Wickenby LN35AX starting at 3pm.
If you can provide an observer please let me kno.