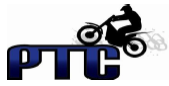 The fifth round of the Peterborough trials club season took place today where 70 riders tackled a sunny Stibbington quarry. The conditions were hot, dry and dusty with a lot of sections getting harder as the dust built up on the banks. The winner of the trial was intermediate class rider Matt Dixon on his 4 stroke beta, who had an awesome ride to stay clean all day in some tricky conditions where mistakes were easy to make. The best expert was Tom Ablewhite who dropped 3 marks, with fellow expert rider Joe Collins next up on 6 marks lost. The best Youth C rider on the day was Alfie Ray Turner on 80 Beta.
The 50/50 route was won by Roman Kyrnyckyj on his SWM who dropped 15 marks from Julian Collins who dropped 28 marks. The best youth rider on the 50/50 route was Jacob Potts who dropped 42 marks.
On the middle route Paul Davies took top spot on the route and the over 40 class dropping just 7 marks from fellow over 40 class rider Pete Ablewhite who dropped 8 marks. The best twinshock rider on the day was Bruce Alderman riding a fantic who dropped 16 marks. Other class winners on the middle route were Andy Aldhouse who dropped 23 marks to win best novice and Chris Aylott who was best clubman on 29 marks lost.
The white route was won by Robin Davis who dropped just 1 mark from Tony Bilton who dropped 2 marks with John Lawrence third on 3 marks dropped. Reece McDaid was best youth rider on the white route dropping 27 marks.
We had 7 Oset riders competing on the conducted route in hot and dry conditions on a range of sections. All riders enjoyed the day on their bikes. We hope Colin Nunn recovers quick from his fall today while observing section 6, get well soon.
Massive thanks to everyone who turned out today especially those that observed we hope to see you all on the 30th September for the Autumn Trophy trial at Stibbington.
Class Winners
Hard Route
Intermediate: Matt Dixon Beta 0 Marks
Expert: Tom Ablewhite Sherco 3 Marks
Youth C: Alfie Ray Turner Beta 75 Marks
50/50 Route
Adult: Roman Kyrnyckyj SWM 15 Marks
Youth: Jacob Potts Beta 42 Marks
Middle Route
Over 40: Paul Davies Vertigo 7 Marks
Twinshock: Bruce Alderman Fantic 16 Marks
Novice: Andy Aldhouse Montesa 23 Marks
Clubman: Chris Aylott Montesa 29 Marks
White Route
Adult: Robin Davis Beta 1 Marks
Youth: Reece Mcdaid Beta 27 Marks
Conducted
Luke Bamford Oset 44 Marks
Kyle Drewry Oset 70 Marks
Stanley Bone Oset 62 Marks
Oliver Rowlatt Oset 5 Marks
Alfie Shaw Oset 10 Marks
Christian Piper Martin Oset 60 Marks
Anthony Piper Martin Oset 1 Marks