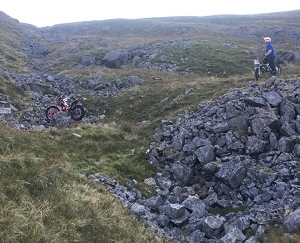 New sections in store for competitors in this year's Travers TrialEntries for the Newcastle & District MC Travers Trophy Trial, the final round of the 2018 S3 Parts Trials Championship will close on Monday 17th September with the event taking place on Sunday 23rd September. The Trial, based out of Allenheads, Northumberland, comprises 40 sections spread over roughly a 40 mile lap which passes through three counties and does involve some road work.

Online entries are available by clicking here or contact John Hutchinson on 07867791205.

RTA insurance is included with the entry.