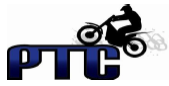 The second trial of the Peterborough Trials Club season took place today where 54 riders tackled a dry Stibbington quarry. The sections were set out on the easy side as a lot of rain was forecast for the morning but fortunately the rain soaked in and was dry for the riders and observers which kept the scores low.
The winner of the trial was Martyn Rushbrook who with a combination of skill and by being the only rider on hard route came out top, dropping 25 marks on his Gas Gas.
The 50/50 route was won by Martin Bone on his twinshock Yamaha dropping 11 marks from John Holland on 17 marks and Gareth Price on 36 marks dropped.
On the middle route twin shock Fantic rider Kieran Mcdaid came out top dropping just 1 mark from best over 40 rider John Haynes having one of his best rides to drop just 5 marks, from fellow Over 40 class rider Andrew Lancaster. The best novice on the day was Bryan Dix on 62 marks dropped.
On the White route Tony Bilton dropped just 1 mark to finish top from his riding partner Michael Smalley on 2 marks with Gary Hall next up on 8 marks dropped.
It was a brilliant day with sunny conditions for the five conducted route riders who tackled six challenging sections. All the boys had good rides in all the sections with Anthony and Valentino staying clean all day.
Big thanks to everyone who turned out today especially those that observed we hope to see you all on the 27th May for our next trial at Stibbington.
Report by Martyn Rushbrook