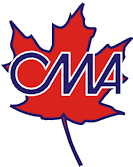 Recognizing the world-wide concern over the need to rejuvenate the historical sport of motorcycle trial, the Board of Directors of the Canadian Motorcycle Association has created its first Trials Advisory Committee (TAC).
We are pleased to announce the appointment of Stephen Fracy of Shawnigan Lake, BC as the first chair of the TAC.
Steve was the CMA Expert Trial Champion in 1984, 85 and 86 and a member of our first Trials des Nations Team which competed in the FIM World Championship held at Watkins Glen, NY in 1992. His 35 year involvement in the trials world also includes participation on a US Pro team, World Championship Rounds, the Scottish Six Days and extensive involvement in the organization of events at all levels in Canada.


"I am ecstatic and very appreciative of my selection as the Chair of the new Trials Action Committee! It's a great honor, and I am very motivated to get to work and help grow our sport in Canada in a way that has been long overdue! I look forward to working with all the great people in this country who are as passionate about trials as I am!
Sincerely, Steve Fracy"

"The CMA is proud to have Steve at the helm of this important new initiative" , says CMA CEO Marilynn Bastedo. "He brings an intense interest and very high level of energy to a project which will require some hard work. We know he will achieve the results we are looking for."
Watch for further news about the process of naming committee members.