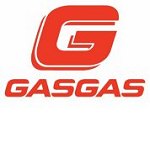 Gas Gas Pacific and Team Fracy are proud to introduce to you the Gas Gas Pacific 2015 Pro Trial Team. Canada's first ever Pro Trial Team. Our 5 rider team will consist of two pro riders, and three support riders.
The first pro rider anchoring the team is the #1 rider in Canada for the last two years, Thomas Cordner from Victoria B.C. At 25 years old, Thomas is just hitting his prime and will be defending his title in 2015, aboard his Gas Gas Pacific 300 Factory Replica. Thomas' hard work and dedication is what lead him to achieve so much in this sport.
The second pro rider on the team is Matt Fracy who was ranked as high as #3 before taking some time away from the sport last season. At only 18 years old, Matt plans to continue where he left off, pushing Thomas for that #1 spot. Matt will be riding a 2015 Gas Gas Pacific 300 Racing next season. Although taking a couple months off, Matt's determination to win has not lessened and he looks forward to bettering himself in the sport.
Our support team will be anchored by longtime top Expert rider Andrew Watson from Metchosin B.C. His consistent top level riding will serve as a tough benchmark to achieve for the other support riders. Andrew also brings to the team, a vast knowledge of the mechanics of the Gas Gas machines that will prove invalubale. Andrew will be riding a 2015 Gas Gas Pacific 280 Factory Replica.
Next up is 15 year old Riley Ferguson from Shawnigan Lake, B.C. Riley has made huge improvements in his riding and will continue to grow under the coaching of Team Manager Steve Fracy. Riley will be riding a 2015 Gas Gas Pacific 250 Racing model, and hopes to move up to the Expert Class.
Our last rider is 15 year old Brandon Volk from Metchosin, B.C. Brandon has only been riding a motorcycle for 3 years but has quickly improved and caught the eye of everyone. He is now riding at an Expert level and will begin riding the Expert class in the 2015 season, and all of this only on a 125cc bike. Brandon will also receive intense coaching and mentoring as he works on his skills both physical and mental. Brandon will make the jump to a 2015 Gas Gas Pacific 250 Racing for the next season.
We have managed to surround our team with the very best riders we could hope to work with next season. We also would like to support all of them with the very finest products.
Our mission as a team for 2015 is to display our brands, riders, and entire team procedure, in a very friendly and professional manner. While at the same time, push 100% to achieve the results for our riders!
We will have the very best machinery in Canada, be professional and have the most fun out of anyone, and achieve winning results.