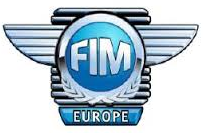 Following the Women and Youth class competitions in the opening round of the 2018 FIM Europe European Trials Championship, Parcmotor Castellolí was to play host to the second day of competition this weekend with the premier Championship Class, Junior Class, International and Over-40 Classes battling it out over what was to be a wet and muddy course.
In the main Championship Class, Matteo Grattarola - Montesa drew first blood with an eleven mark victory over Spain's Francesc Moret - Montesa with Aniol Gelabert - Scorpa, brother of rising star Miquel, claiming the remaining podium position. In terms of the British representation, it was positions four, five and six for Toby Martyn - Montesa, Jack Peace - Gas Gas and Dan Peace - Gas Gas respectively with Martyn just beating the younger Peace brother on a most-cleans tie break.
The well represented Junior Cup Class saw young Italian Sergio Piardi - Beta clock up the first victory by ten marks over Kieran Touly - Sherco with Linus Almthen - Gas Gas rounding out the top three after prevailing in a most-clean tie break over Hugo Dufrese - Gas Gas.
pdf Download Championship Class Results (127 KB)
pdf Download Junior Cup Class Results (130 KB)
pdf Download International Class I Results (114 KB)
pdf Download International Class II Results (124 KB)
pdf Download Over-40 Class Results (121 KB)