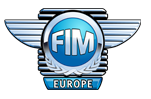 This weekend saw a double header of competition in the 2018 FIM Europe European Trials Championship with Krzeszowice in Poland playing host to rounds two and three of both the Women's and Youth's series.
In the Women's Championship Class it was rising star on the Women's Trials scene, Berta Abellan - Vertigo who took top spot on the first day of competition by a four mark margin over Italy's Sara Trentini - Montesa with Germany's Theresa Bauml completing the podium line-up. However, it was all change on day two with Bauml bouncing back to take the victory by a single mark over Abellan in what was a very low scoring event. Third place on day two went to Huldeborg Barkved - Gas Gas of Norway as Trentini slipped back into fifth place.
There was a small entry in the Women's International Class where Lenna Volpe - Sherco of France recorded back to back victories across the two days by a large margin over her rivals. Home rider, Julia Boronowska - Beta took top spot on day one, but dropped back to third on the second day with Denmark's Regitze Jensen - Sherco completing the first day podium and Ingeborg Bergensen - Sherco improving on her opening day fourth place to take second place on day two.
Over in the main Youth Championship it was a close competition on the opening day with Pol Medinya - Beta securing a narrow win by just a single mark over fellow Spaniard, Alex Canales Martos - Gas Gas who himself prevailed in a tie-break to secure second place over Mats Nilsen - Sherco of Norway. It was all change at the top on day two though as Martin Riobo - Gas Gas jumped from his first day fourth place finish to take the win. Nilsen also moved up to finish second having been denied that spot in the previous day's tie break with Austrian, Marco Mempor - Beta completing the second day podium.
Finally, in the Youth International Class it was also a close competition on the opening day with Belgium's, Emile van Thuyne - Beta claiming the top podium step by a single mark over Harry Hemingway - Beta With Max Martensson - Sherco of Sweden completing the top three. Again, it was all change on day two with Hemingway upping his game to take the win by just one mark over another Belgian, this time in the form of Cyril Chignesse - Beta with Czech rider, David Fabian moving from fourth place on day one to take the last step on the podium.
pdf Download Round 2 Womens Championship Class Results (10 KB)
pdf Download Round 2 Womens International Class Results (9 KB)
pdf Download Round 2 Youth Championship Class Results (11 KB)
pdf Download Round 2 Youth International Class Results (42 KB)
pdf Download Round 3 Womens Championship Class Results (10 KB)
pdf Download Round 3 Womens International Class Results (9 KB)
pdf Download Round 3 Youth Championship Class Results (11 KB)
pdf Download Round 3 Youth International Class Results (41 KB)