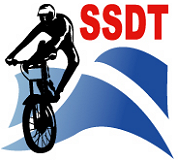 With only a month to go until the SSDT its time to get organised!
Attached to this article are two useful files - one is a Gas Gas checklist for all Gas Gas riders to follow when you're preparing your bike.
The other file is for everyone where I give you my experience in advising you on 'what to wear' and 'what to carry'.
Please will all Gas Gas owners contact Andy Hipwell ASAP to register for the GG paddock service. Contact him either by phone on 01298 766814 or email on This email address is being protected from spambots. You need JavaScript enabled to view it.This email address is being protected from spambots. You need JavaScript enabled to view it.
He will need:
Name
Address (also address in Scotland if you do not have an account with us)
Phone number
Bike model and year
SSDT riding number
Payment details
Remember - To fail to prepare is to prepare to fail!
Regards
Shirty