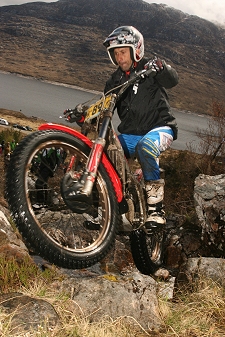 Jordi Pascuet will be amongst the many foreign competitors that will descend upon Fort William, from all over the world, in just over a week's time for this year's Scottish Six Days Trial (SSDT), taking place from 6th to 11th May. The thirty-four-year old from the Spanish town of La Sue D'Urgell, which sits close to the border with Andorra, was the highest placed overseas rider at the 2012 SSDT. Jordi is set to return to the Scottish Highlands as he once again bids to become the first foreign winner since Juan Pons won the famous SSDT trophy back in 2003.

Pascuet almost provided the recently created Jotagas factory team with a dream Scottish debut, as he held the lead on their all-new machine at the midway point last year, but saw his challenge fade during the later stages. Eventually Jordi placed seventh overall at the end of six tough days and was only seven marks off a fourth place finish. Pascuet, who now splits his time between running trials training schools at his purpose-built facility in the Spanish hills and working for the world governing body of motorcycle sport as a course adviser for their FIM Trial World Championship, has had a long-standing love of the SSDT.

Jordi was keen to explain. "I grew up reading about The Scottish in Spanish trial magazines. I used to follow the news about the SSDT every year, during an era when Thierry Michaud, Steve Saunders and Jordi Tarres were the best riders and each won this great event."

"I got to ride my first SSDT in 1998, I was nineteen years old, and it was the first year that I rode in the FIM Trial World Championship too." The Jotagas rider went on to say. "I came to the event as I knew it would be good for my training and would help with my riding experience."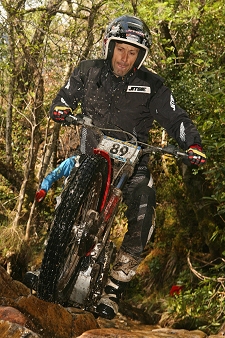 "It was an incredible week, I rode the whole time with my brother and two friends. It was a big adventure from start to finish as I could not imagine just how far you had to ride each day, and on a trials bike, but we enjoyed every moment."

"The SSDT remains a very special competition. Nowhere else in the World can you ride sections like you find in Scotland, also the distance each day and the beautiful views that you see make it totally unique. The event has a great history, so many great winners and so many thousands of riders for over one hundred years" continued Pascuet.

"I think if you ride trials you must ride the SSDT at least once during your life, as it is the best experience you can have. For young riders it is very important for them to have this riding experience, as it is the only place they learn these things. Also it is an event where you can have fun and ride with friends."

Looking ahead to this year's event Jordi said. "It is never easy to get a good result at the SSDT, but as always I will be doing my best. Obviously I would love to win, and if I ride like I did at the start last year I can be a serious challenger, but in the end I will also be happy to finish inside the top five."

To find out more about the Scottish Six Days Trial and spectating opportunities, please visit the website at www.ssdt.org.