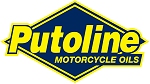 Putoline are extremely proud to announce their association and lubricant partnership with the Scottish Pre-65 Trial. The Pre-65 Trial event is run by Edinburgh & District Motorcycle Club over two days with 70 sections and 180 riders, a prestigious and very well organised event which starts and finishes in Kinlochleven Scotland on Friday 3rd May & 4th May 2013 before the start of the Scottish Six Days Trial.
Putoline who are the lubricant partner and sponsor of the SSDT have the perfect product range to support the pre 65 machines. The 12 strong committee who work all year to get this event off the ground have welcomed the involvement of such a high profile partner. The deal was struck with the committee at the end of last year's trial and this enables Putoline to continue to give back and support trials events.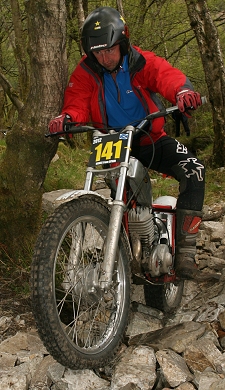 Putoline are the recommend lubricant for Gas Gas UK, Beta UK, Ossa & Scorpa have seized the opportunity to invest into the Pre-65 Trial event.
SSDT Pre-65 Secretary Anne Gordon remarks: "Over the years the Pre-65 Trial has grown tenfold, and each year we receive more and more interest in our Trial. It is harder each year to raise the profile and without the help of sponsors this would be difficult. At the end of last year and before the start of the Six Days we talked over a wee drink with the people from Putoline and were delighted that they recognised the importance of Industry support to help the profile, it was with this understanding that we struck the perfect deal. Putoline will provide each rider a support gift and a few goodies to take away at signing on and have provided barrier tape and banners etc to help within the paddock, we are absolutely delighted to have Putoline involved and for many years to come."
Dylan Brown, Putoline Operations/Marketing Manager comments: "Having attending my first Six Days Trial back in 1999 (as a spectator and never good enough to compete) I was hooked with the trial. Six Days, hundreds of miles and rocky wet sections, horrid weather or tropical sunshine, it truly is a spectacle not to be missed. Attending the Pre-65 last year for the first time, it was equally as impressive. Young or old and with all those classic machines riding for two solid days is a testament to the riders, and in particular the committee who make the whole event what it is. At Putoline we too as a Motorcycle ONLY brand work very hard to produce lubricant products to meet and exceed the gruelling punishment that old or modern motorcycles require. We are very proud to be part of both the Six Days and Pre-65 events and will continue to support both events indefinitely".
Putoline, Driven by Technology: Wishing all competitors a successful Pre-65 Trial/Scottish Six Days Trial 2013