With the 2014 Scott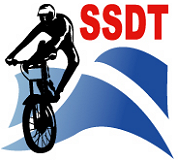 ish Six Days Trial now well underway, today saw the riders embark on a route of approximately 95 miles to the North snd West of the base at Fort William. Trials Central today made the 40 mile run out to the popular spectator group at Creag Lundie and then picked up the newly re-landscaped Witches Burn on the way back.
Day two results are attached at the bottom of this article.
Photo Coverage

Free Public Photos (16)
Trials Central Supporters Photo Coverage - Creag Lundie (135)
Trials Central Supporters Photo Coverage - Witches Burn (90)
Trials Central Supporters photo images are higher resolution and carry no watermark. We make a small charge per year for access to this content which helps fund the extensive cost of covering these events. All images are our own and will not be seen anywhere else.
Video is by John "Bigfoot" Hird and Matt Betts on behalf of the SSDT organisers