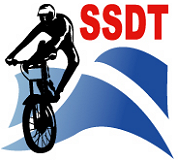 As the 2014 Scottish Six Days Trial moves into the second half of the competition, we got a relatively long lie this morning before heading out to the new group of sections known as Fassfern (not Trotters Burn, Glyn!) Off the famous Road To The Isles Fassfern is actually two groups of sections, with TC spending an enjoyable rain-free afternoon at the first of the two. From there it was down to the notorious Trotters Burn with its big step at the end.
Rather than have seperate articles for photos, video and results, we'll now just update this main article with the various pieces as we get them. That will stop clutter and prevent stuff being pushed down too early. Be sure to check back for more!

Photo Coverage

Free Public Photos (16)
Trials Central Supporters Photo Coverage - Fassfern (129)
Trials Central Supporters Photo Coverage - Trotters Burn (70)
Trials Central Supporters photo images are higher resolution and carry no watermark. We make a small charge per year for access to this content which helps fund the extensive cost of covering these events. All images are our own and will not be seen anywhere else.
Previous Days
Video
Video is by John "Bigfoot" Hird and Matt Betts on behalf of the SSDT organisers.