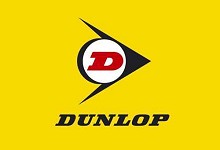 Wayne Braybrook has been approached by Goodyear Dunlop to once again provide a tyre fitting service at the 2015 Scottish Six Day Trial. Having been a Dunlop supported rider for over 20 years Wayne's product knowledge is second to none.
The Tyres. Dunlop are now firmly back in the running with their brand new D803GP trials tyre. Grip levels of the new tyre far exceeds the old D803, whist the Dunlop technicians have retained the world leading tyre bead security aspect which Dunlop are renowned for. The main benefit to riders competing in the Scottish is the fact that the Dunlop rear tyre offers the security that even with a puncture the tyre will stay on the rim provided it's not ridden too long without any air in it.
The SSDT Service. Dunlop will be represented by Wayne Braybrook in Parc Ferme, he will have stock available to buy prior to and during the trial at competitive prices, so riders don't need to fill vans and car boots with tyres for the trip to the highlands. There is a small one off charge for the service which is £10 per rider; This is a one off fee which covers the whole trial, and If you have a new tyre every day we will fit one every day!! This service can also be taken up from riders using other brands of tyre. So surely it's worth a tenner of anyone's money to have the piece of mind that it's another job covered for the busy week ahead.
Riders can pre-register by texting rider name, number, and basic requirements to Wayne on 07802 572023. The £10 fee is to be paid at the Dunlop tent on arrival. The Service is open from Friday before weigh in weekend, so riders can even have their tyres fitted in Fort William before the bike goes into parc Ferme.
One request is wheels only in the fitting area, no bikes due to the limited work space.
See you in the Highlands