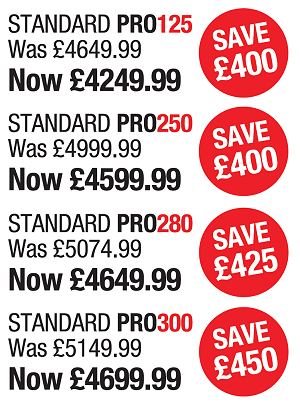 From today, April 1st and with just over one month before the SSDT Gas Gas UK are pleased to announce some great discounts on the 2014 PRO 'STANDARD' models only. (Not the Racing)
The offer starts today until stocks are cleared so if it's a great value new bike you're after or you're riding the Scottish Six Days Trial and would prefer to renew rather than spend money on parts to repair your bike for the 6 Days, the choice is yours!
These discounted 2014 'standard' models are available from your local GG Official Dealer NOW!