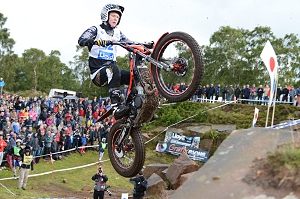 Jack Sheppard is set to continue his relationship with the Beta brand in 2013 when he will join the highly respected Italian Top Trial Team (TTT) to compete both at World and European level, whilst still riding under the Beta UK banner back in Britain. Sheppard will also maintain his association with the prestigious Jitsie brand as they continue to support him with boots, helmet, clothing and hard parts for his full 2013 assault. The new season will also see Jack extend his connection with Red Bull, with the Austrian energy drink company keeping the emerging young athlete under their wing for another year.

Sheppard, who is currently in Spain for several weeks of intensive training in preparation for the new season, will now look to add the FIM Junior Trial World Championship to the Youth title that he secured back in 2011. Additionally Jack will also contest the European Championship, the British series, the Scottish Six Days Trial and other selected events as he returns to a full campaign having endured a restricted programme during 2012 as he recovered from his well-documented wrist injury.

With the nineteen year old from Suffolk having now put the potentially career ending condition behind him, he is perfectly poised to continue his rise up the ranks with many tipping him as a real hope for the future. Sheppard's immediate focus is to be 100% fit and ready for the start of his 2013 assault, which will include him adapting his style to suit the recently announced non-stop format under which the FIM Trial World Championship will run next season.

Delighted with his overall new package Sheppard said. "2013 is looking good already. I have ridden with both Beta and TTT before, so I know that they can give me what I need to win and the same goes for both Red Bull and Jitsie too. As always I am so grateful for all their support and that of my other sponsors too. 2012 has been a difficult year, but thankfully everyone has been understanding and have stood by me."

"With that in mind I am working harder than ever to repay the faith that everyone has shown me and to make sure that I get my riding back on track and to where I know it should be next year. There is still a lot of hard work to be done this winter, however already I am really looking forward to the new season."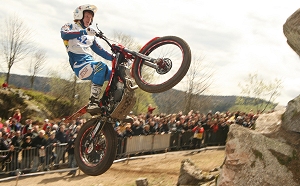 Speaking on behalf of the Beta brand, John Lampkin stated. "We are very pleased that Jack will continue to ride Beta in 2013. His time with the Jitsie team has been very good for Jack and they have worked very well together. The Jitsie team have been so supportive of Jack especially throughout recent times when he has had his wrist injury. I would like to personally thank them for the excellent support they have given to Jack over the last few years. "

"Next year Jack will ride for the Italian Top Trial Team. They work in a very professional way and I am confident it will be a good move for him. Jack has had a lot to deal with in recent times and I recognise it has been a hard fight for him. He has showed his strength of character often riding with a lot of pain, although never giving up. I think Jack is a very naturally talented rider and now with his wrist being much better, plus with his new team, I look forward to a successful 2013"