Beta UK are p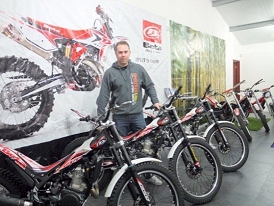 leased to announce that Darren Brice (2013 Expert British Trials Champion) will ride the Beta Evo 300cc 2T for 2014.

Darren will be supported by Beta UK and D3 racing who are newly appointed Beta dealers.

John Lampkin. ''Darren is very respected as his results speak for themselves. We look forward to Darren competing on the new Evo this year''

Darren Brice.''After testing the Beta Evo I was so impressed with how the bike rode and how easy it was to ride. I have not ridden Beta for some years now but I cannot wait to ride the bike in competition''.