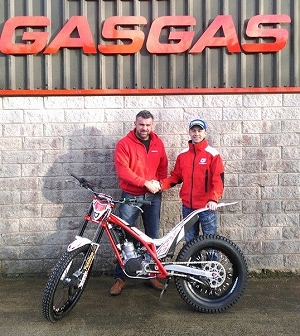 Ten times Scottish Trials Champion Gary McDonald is back on GG! Gary last rode for us back in 2010/2011 where he won the Expert Class of the BTC and had top 5 in the SSDT and Scottish Trials Champion.
Although Gary hasn't competed in all rounds of the BTC over the past couple of years, his passion for Trials is still there and intends to win his 11th Scottish Title next year and also focus on his favorite event, the SSDT come next May. Gary will also compete in selected BTC events and UK Nationals.
Although Gary hasn't been seen as a regular trials rider he certainly hasn't been sat around with his interests pushing him to racing cyclo-cross with team HOPE FACTORY RACING with support from longtime friend Woody Hole.
Cyclo cross is for the mega fit athletes and his results in this sport are quite impressive. He has recently finished a great 8th in the Yorkshire 3 Peaks cyclo cross, winning the biggest MTB stage race in UK (tour de Ben) and currently in top 10 in Scottish SCX series.
Its great to have Gary back on board and he will no doubt give all the events he competes in 100%, especially the SSDT.
Gary would also like to thank Malcolm & Rhoda Rathmell and MRS for their help over the years and wish them all the best.