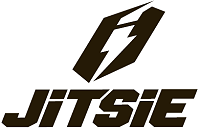 Jitsie proudly announces the signing of Jorge Casales for 2015 and beyond. The Spanish youngster finished a remarkable seventh in his rookie season in the World pro class in 2014 after winning the Junior World title in 2013.

"We are all super happy to welcome Jorge to the Jitsie team. He's a great young rider who's quickly making a name for himself on the trials scene. It is fantastic opportunity for the Jitsie brand to work with such a dedicated young athlete and we look forward to the challenge!", said Jan Cardinaels, Jitsie founder.

Check out Jorge Casales in action showcasing the Jitsie T2 Jacky Brown apparel, now available at all Jitsie dealers Worldwide!