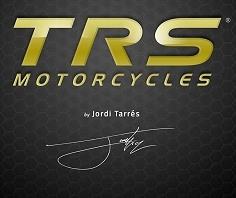 It was the worst kept secret at this weekend's finale of the 2015 FIM Trial World Championship, but the months of speculation over the future of World No. 2 rider, Adam Raga after the collapse of the Gas Gas marque he has been loyal to for so long, finally came to an end today when it was formally announced that he has signed up to join the Jordi Tarres inspired TRS team as number one factory rider.
Recent times have seen a rejuventated Raga who has challenged the seemingly unstoppable Toni Bou all season and beaten him no less than five times in the 2015 Outdoor Championship, the most recent of which was double victories just this weekend to end the season on a high. It is understood (now confirmed) the TRS deal is for a three year duration.
Adam will debut on the TRS bike at this weekend's Trial des Nations at L'Hospitalet De L'Infant in Spain. After the TdN, he will compete in the remaining three rounds of the 2015 Spanish Championship, which he is currently leading before preparing for the opening round of the 2016 X-Trial Indoor World Championship which kicks off in Sheffield, UK at the beginning of January.
In a release from the TRS factory, Raga said "I am looking forward to riding the new bike. Almost immediately I noticed this project was leading to an excellent motorbike, in my opinion the best one ever built. I believe there are a number of reasons for that. Jordi has vast experience and this is reflected in the new bike. Jordi, who was my coach at the beginning of my racing career, has done an exceptional job in developing this project. I must now honor the confidence vested in me by TRS, achieving the best possible results and exploring new limits. I hope to achieve major successes for this Catalan project, because it is worth every effort"
And Jordi Tarres on the announcement: "It is a pleasure to present in a single act our new motorcycle and also who will be the rider beginning next weekend. In reality, we really nurtured this possibility for several months and finally we decided to start our voyage. We have our TRS One finished and ready to compete, and Adam Raga is in a moment of his sporting career in which our projects will fit perfectly, so that today is a great day to go public with this double news."