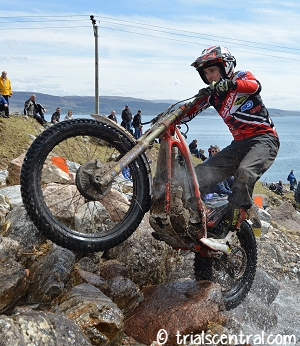 "After much thought and deliberation I have decided that it is time for me to "hang up my boots" and stop riding trials at the highest level. The round of the World Championship in Japan 1 month ago was my last.

This decision has not been easy but I think it is the correct one. It has been no secret that i have struggled to get back to my previous level after my knee injury and to ride at the highest level you need to be 100% fit and 100% confident and at this point I am not.

I would just like to thank everybody who has helped me in the last 11 years of me riding World championship trials. I have had great support from various teams / bikes / people and cannot thank them enough, you all know who you are.

I will of course continue to ride in the UK for Gas Gas and ride as many trials as possible, i still enjoy riding my bike and i will try my best to return to my old level and to challenge for titles in the UK.

Yours in Sport
Michael Brown."