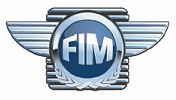 The FIM and Mr. Jeroni Fajardohave signed a settlement agreement, by which a twelve month period of ineligibility commencing on 16 September 2018 were imposed on Mr. Fajardo. Following a routine In-Competition test conducted at the 2018 FIM TrialGP World Championship round in Arco di Trento, ITA on 16 September 2018, Mr. Fajardo tested positive for Heptaminol, a prohibited substance under the heading 'S.6 Stimulants' of the FIM Anti-Doping Code.
According to the circumstances of this case, explanations of the rider and evidence presented, the FIM accepted that the adverse analytical finding was caused by using the nutritional supplement Nox Pump prescribed to the rider. The FIM also admitted that there was no intention on the part of the rider to cheat or enhance his sporting performance.
Pursuant to Art. 7.10.1 of the FIM Anti-Doping Code, this settlement agreement is deemed to be a decision under the FIM Anti-Doping Code. Furthermore, any competitive results of Mr. Fajardo starting on 16 September 2018 through the end of the period of ineligibility, including any medal points and prizes in individual, were disqualified.
Ed: Note the dates. This suspension is from September 2018 to September this year. The suspension is therefore retrospective and has now expired.