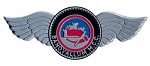 Banovallum Mcc's 1st trial of 2015 took place at South Thoresby Quarry today. A great turnout from 85 riders take on some great sections.
Chris Alford took the win on the expert route over Tom Ablewhite by 4 dabs with Chris on 15 to Tom's 19.
An excellent ride from Jono Blount on the middle route only dropping a single mark, David Trave's was 2nd with 10.
On the white route Glyn Pocklington just edged it from Stuart Wood with them both on 4 but Glyn went the furthest without dabbing.
A big thanks to the land owner and the course plotters,officials and observers.
Our next trial is on Sunday 1st March @ North Ormsby near Louth LN11 0TJ.