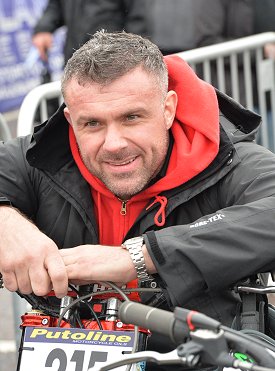 Gas Gas UK Ltd have been informed that on Monday the 18th May, Gas Gas Motos, S.A. filed for insolvency on the Spanish courts.
In spite of all efforts to find a solution to the current financial situation and re-structure the company, to date none has been found. In the coming weeks a court appointed trustee will take control of the company, but until that date, efforts continue to secure the investment required.
In the event this fails, the court appointed trustee will see that the company is sold and we believe several parties are already involved in negotiations behind the scene to acquire the company as a going concern.
In the meantime the Gas Gas spare parts department is still operational and we are still receiving regular deliveries from the factory. We have big stock of spares and if GG can't supply certain parts we can buy direct from the actual suppliers so we have no immediate problem supplying parts.
This is of course sad news for GGUK and the brand we have pushed since 1988. However, I do firmly believe that GG will NOT die and that new owners will be eventually found. However, I now know this will take longer than first expected. I was assured before I went to the SSDT from the current CEO that production would recommence this month. The factory sent the truck to Scotland and I was quite upbeat before the event.
We had a great event with two riders on the podium and winning the Manufacturers Team award which proves we still have one of the best Trials bikes on the market. It is for this reason i believe that GG will NOT die.
We, Gas Gas Motos Ltd (UK) are still here and are a healthy company and will continue to supply all the Gas Gas dealers and owners out there with spare parts and service for the forseeable future.
As soon as further information is available, a further update will be issued.
Yours sincerely
John Shirt jnr.