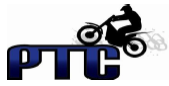 The third trial of the Peterborough Trials Club season took place today where 60 riders tackled a dry but changeable day at Stibbington quarry. The conditions were dry and dusty as forecast rain didn't materialize except for a few light showers.
The winner of the trial was intermediate class rider Louis Bennett riding a Beta dropping just 5 marks from best expert rider Rob Margetts who dropped 6 and Adam Brown who dropped 8 marks.
On the middle route Steve Marwood came out top dropping 4 marks to also claim best over 40 class win from fellow over 40 riders Paul Davies who dropped 5 marks and Steve Neale who dropped 9 marks. The best Novice rider today was Braddan Robey who dropped 15 marks on his Montesa.
The sportsman route was won today by Bruce Alderman on his B40 who dropped just 2 marks from Alan Mansfield who dropped 11 marks and Matt Jarrett who dropped 12 marks.
On the white route Peter Yarham, Martin Arden and Stewart Dickinson all stayed clean all day with Stewart taking the pre 70 class win. The best youth rider on the white route was Alfie Cheeseman riding an Oset and dropping 92 marks.

We had 5 riders today on the conducted route, some of which got a bit slippery in the rain. Anthony Piper Martin coming out on top with a good showing from some of the new riders on challenging sections.
Big thanks to everyone who turned out today especially those that observed and helped us out. We hope to see you all on the 14th July for our next trial at Ketton Quarry.