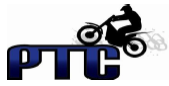 The first trial of the Peterborough Trials Club season took place on 15th March where a fantastic entry of 80 riders descended on Stibbington quarry. We set out in good conditions and even though we tried to allow for the forecast rain the sections got very slippery. This unfortunately resulted in the average scores being much higher than we would like to see.
The winner of the trial on 17 marks dropped was Joe Collins riding a beta from best intermediate rider Ben Butler who dropped 28 on his Sherco. Intermediate Louis Bennet and Matt Dixon were next up on 31 and 41 marks dropped. The best youth B rider was Alex Woodhouse on his vertigo.
On the 50/50 route Mick Thurman was best on his Montesa dropping 51 marks from John Holland who dropped 55 marks on his Beta.
On the middle route Jim York came out top and also claimed the best over 40 ride with 25 marks dropped from fellow over 40 class riders Gareth Price on 27 marks dropped and Andy Butt on 28 marks dropped. The best clubman was Tom Bishop on 35 marks dropped, the best novice was Steven Hall on 45 marks dropped and Mark Cross was best twinshock on his Greeves.
On the sportsman route the best rider was Alan Woodward on 39 marks dropped from Dale Caswell on 45 marks dropped and the best youth rider Reece McDaid on 58 marks.
The white route was won by John Hamblin who dropped 12 marks on his James to also claim the best Pre70 award, felloe Pre70 class rider Steve Gossop was next on 26 marks dropped and Dave Watson who won best adult on 29 marks dropped was third. The best youth rider was Valentino Breen.
We had two Oset riders tackling some very slippery conditions today on the conducted route. Both riders adapted well to the conditions and enjoyed their day.
Thank you to everyone that observed for us today in the rain, its very much appreciated. Also a big thanks to the course plotters who give up their time on a Saturday. We hope for better weather and to see you all at our next trial on 19th April at Stibbington.