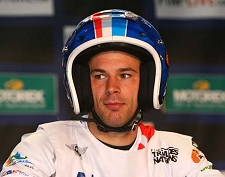 This weekend's FIM Trial des Nations at La Chatre, will mark the fourth time that the highly prestigious end of season team competition has been hosted on French soil. Whilst the event dates back to 1984 when the inaugural edition took place in Myslenice, Poland – France had to wait until 1990 before it got the chance to welcome squads from all over the world to the town of Massais. It proved to be a momentous homecoming for the French team comprising of Philippe Bertlatier, Pascal Couturier, Thierry Girard and Thierry Michaud as they claimed their sixth win in the opening seven year period, and importantly their first on home soil.

Disappointingly for French Trial fans it would turn out to be the last time that France would take top honours at the FIM Trial des Nations as they then finished second over the next few years to the mighty and emerging Spanish squad that would come to dominate the competition during the modern era. Brothers Bruno and Christophe Camozzi would have the proud privilege of representing their nation alongside each other during the nineties, but even the family bond was not enough for the French team to make it onto the podium from 1993 through to 2000 as the squad endured a frustrating transitional period.

It took another homecoming, this time at La Bresse in 2001 for the French team to earn its place on the rostrum after an extended and lean passé. With experience having now been replaced by youth Jerome Bethune, Bruno Camozzi, Christophe Camozzi and Gregory Eyries were the toast of the nation as they took third spot behind Spain and Great Britain who were both enjoying a much stronger association with the FIM Trial des Nations. From 2002 to 2005 France would then become locked in its own battle with archrivals Italy, for fourth place that they only came out on top of once during these years.

There would be no historic homecoming when the FIM Trial des Nations returned to France for a third time in 2006. With Christophe Bruand having now replaced Gregory Eyries in an otherwise unaltered line up, the French quartet could only manage a slightly disappointing fifth place behind Italy as the town of Breal-sous-Montfort welcomed teams from no less than twenty-two different nations. The now familiar gathering of Toni Bou, Adam Raga, Jeroni Fajardo and Albert Cabestany was victorious on that day back in 2006 as they easily defeated Great Britain, whilst Japan completed the podium.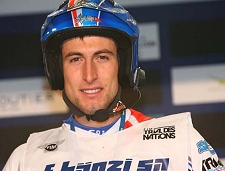 Since then the French team has gone through a drastic change in line up with none of the 2006 squad any longer being a part of the team. Although several new faces came and went during the next six-year period, the perfect blend of those early winning years is yet to be created. Five fourth place finishes from 2007 up until last year have not been exactly what the French Federation has been looking for, especially for a nation that has such a rich initial history with the FIM Trial des Nations.

This year Benoit Dagnicourt - Beta, Alexandre Ferrer - Sherco, Loris Gubian – Gas Gas and Cedric Tempier – Sherco will have the opportunity to up hold national pride as the team competition returns to France for a fourth time in its twenty-nine year existence. Although the venue at La Chatre has previously hosted a Trial Grand Prix back in 2006, it will be the first time that the town has welcomed the team competition that will see riders representing twenty-nine different countries descend on central France.