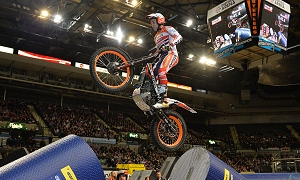 The FIM have announced the calendar for the 2017 X-Trial Championship. The dates and venues are:
3rd February - Toulouse, France
5th February - Barcelona, Spain
11th March - Wr. Neustadt, Austria
25th March - Marseille, France
The 2017 X-Trial des Nations will be held at Pau, France on 7th April.
Curiously, Sheffield, the traditional series opener, is not listed. This event is definitely going ahead, possibly as a standalone event outside of the Championship.