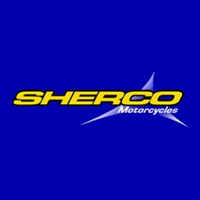 After his good results in Motegi, Albert Cabestany arrived at his home round in Spain, with his morale extremely high. On the first day, after the first loop, with a total of 11 points, Cabestany found himself leading the race. He also rode an excellent second loop and was third with 12 points. He finished the seventh round in second place with 23 points, 3 points behind Toni Bou (Montesa). Adam Raga (Gas Gas) was third with 25 points.

Sunday's race was much more complicated. Suffering from mechanical problems, Albert quickly found himself in a very difficult position. He had 17 points in the first loop and 51 in the second. He did still manage to finish 7th. In the overall standings, Albert is now in fourth place with 114 points, Adam Raga is third with 114 points, Jeroni Fajardo (Beta) is second with 116 points and Toni Bou is in the lead with 157 points.
In the Youth Championship, determined not to give his rivals any chance to take back some points, Alexandre Ferrer started Saturday's race by setting the bar very high. With 5 points in the first loop, only Francesc Moret (Montesa) managed to keep the pace. Setting the same tone for the second loop Alexandre finished with 6 points, 4 ahead of Francesc Moret (Montesa) and 6 ahead of Jorge Casales (GasGas). Håkon Pedersen finished 10th with 50 points.

Sunday was almost a perfect copy of Saturday. The first loop saw a great battle between Alexandre with 6 points, Francesc Moret with 5 points and Jorge Casales with 7 points. Alexandre dominated the second loop with 3 points. In the end Alexandre Ferrer wins this round with 9 points, Francesc Moret finishes second with 16 points and Jorge Casales completes the podium with 18 points. Håkon Pedersen finishes the round in 11th place with 48 points. In the championship standings, Alexandre Ferrer leads with 155 points. Francesc Moret is second with 119 points, Pol Tarres is third with 110 points, Håkon Pedersen is sixth with 53 points and Cedric Tempier is seventh with 52 points.
Meanwhile in the Youth Championship, after a hard Saturday where Oriol Noguera was forced to retire, he returned on Sunday and fought hard for the victory. With a total of 25 points he finished just behind Steven Coquelin (GasGas) who had 23 points. Sverre Lundevold (Beta) finished third with 28 points. Luke Walker finished eighth with 55 points on Saturday and on Sunday he finished seventh with 45 points. In the overall standings, Oriol Noguera is seventh with 45 points ahead of Luke Walker eighth with 32 points .
This was a mixed weekend for Team Sherco. There was great satisfaction in the superb podium of Albert Cabestany on Saturday, the final two victories of Alexander Ferrer and the wonderful second place of Oriol Noguera on Sunday. The two disappointments were the problems Albert Cabestany had on Sunday and those of Oriol Noguera on Saturday.