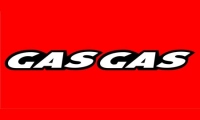 JST GGUK No.1 Rider Michael Brown is back! He had his best WTC result of the year at the weekend in Andorra. He was 7th both days and rode very confidently.
I must give a massive thanks to Stuart Cosgrove who treated Michaels back last week. I have personally seen many physio's over the years and this guy is awesome! Michael was quite worried on the flight home last Sunday night from the Spanish round, but after his treatment last week with Stuart we boarded the flight back to Spain on Thursday quite positive.
We also had a new number one Minder this weekend because Shaughan couldn't make it. Sam Haslam jumped into Shaughans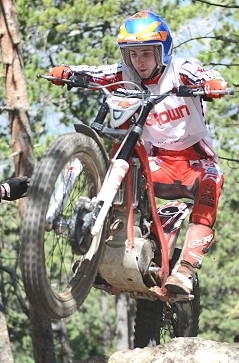 boots and did a fantastic job. Thanks also to 'Team Gas Gas Italia' for giving Michael a superb bike for the weekend at 2000m above sea level. The GG Factory has an awesome setup in the WTC paddock this year which the Italian GG importer and staff is managing for the GG factory.
Fridays practice went very well with Michael attacked the huge steps with confidence. After walking the sections on Friday afternoon it was obvious that the event would be quite low scoring for a WTC. The first three sections were only British Championship level and Michael cleaned these with ease. Section 4 had a massive step to start which Michael leveled all four attempts but had very difficult end part which caught everyone out. He managed to scrabble a 'three' on the last lap yesterday which was 100% effort which I love to see.
Michael attacked all the big steps with maximum confidence and was good to see him buzzing again! He finished 8 marks behind Dibs on Saturday and only 2 marks behind him on Sunday. Michael is now joint eighth in the Championship and the goal now is seventh. We have a one day event in Italy in two weeks time and then our home GP where we need all the support we can.
JSTGGUK rider Alexz Wigg was also in Andorra and yet again was giving 100%. He was eleventh and thirteenth. Alexz struggled for fitness this weekend at high altitude but nevertheless grafted hard and was committed to every section. Alexz is now eleventh in the Championship and tenth is possible!
Congrats to GG Factory Rider Laia Sanz for easily winning the Ladies WTC both days and well done to JST GGUK rider Nikita Smith who finished twlefth on day one and eleventh on day two, gaining valuable WTC points.