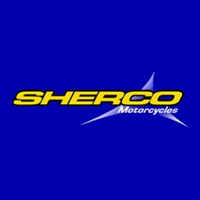 It is with great joy that we learned after the Grand Prix of Andorra trial, that Alexandre Ferrer was the 2012 winner of FIM World Cup 2012 Junior Trial.
The years of hard work have been rewarded. After his injury in 2011, which ended up compromising his whole season, Alexandre, who is a very hard worker determined to get back on the bike and work extra hard, but now he has received a just reward for all of his efforts.
Alexandre Ferrer: "I am obviously very happy, especially since there are still two races left on the schedule. My goal was to win the title and I had challenged myself to win every event. Concerning the title, the goal is reached. Regarding the trials, I only missed two first places. But the essence is there. It has been three years since I set my mind to win this title and after my injury last year, I bet everything on this year.

Now that I have the title in hand, I will compete in the World Pro category in the last two races of the season. I will be able to evaluate myself against the best riders in the world. It will also be a great opportunity to ride the Pro lines and find out the difference in difficulty between their lines and the Junior lines."
As Alexander has said, trials is a team sport with many people supporting the rider, but during the races they have a minder who must be in unison with the rider. For Alexander, the minder is Guillaume Laniel. They are the perfect example of a balanced duo.
Guillaume Laniel: "First I want to congratulate Alex, my friend, for all his victories and his winning the FIM World Cup Junior Trials Championship. In my case I did not mourn the loss of my riding career very long, because the job of coaching/minding for Alex pleases me enormously. I knew that Alex had the skill and determination and work ethic to move into the top levels of the sport. Without any claim on my part, he has excelled, I make technical recommendations and we compliment each other perfectly. I congratulate him and thank him for his investment and the time he has spent in honing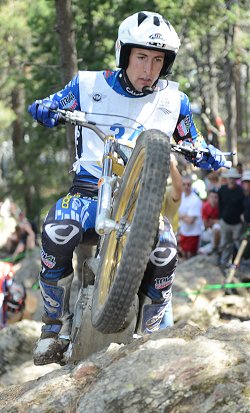 his skills and especially the way he has listened to me and the confidence that he has placed in me which is critical to our being a team. I think a rider who wins the FIM Junior World Cup in this way has the ability to go even higher, we will do everything we can to make the right things happen."
During the off season, Alexandre spent time training with Albert Cabestany. Both riders will be the foundation for the World Pro Sherco team next season. It is always good for a young upcoming rider to be able to train and receive advice from a talented Vice World Champion such as Albert Cabestany.
Didier Valade: "I am very satisfied with Alex's work. We have been working together since he was 16 years old. I have always been able to help him up and Alex has always been faithful from the beginning to Sherco. He is the leading rider for the urban trials of Cahors. I am truly satisfied with his image and the investment he has made. We will do everything we can to take him higher in his career. Many thanks to those who have supported him, including Gilbert Chelou, Thierry Ferrer, Max Figuerella, Jérôme Delair and Jeannot Ehrhart and his minder Guillaume Laniel."
Marc Teissier: "Alexandre's title is a great satisfaction for the rider, the team and for Sherco. With the Sherco Academy under the guidance of Didier Valade, we have put in place a structure that will detect and support young talent in the sport of trial. Alexander is spearheading that program, he arrived at the Academy in 2007 and now he has evolved into a World Pro. This confirms the relevance of the Sherco Academy. But the adventure does not stop there, Alexandre is an Official Sherco team rider. He showed us his Indoor capability is among the best. This is a rider that is not only gifted but he has the work ethic to improve. For me, that is a core value of Sherco and we are proud to have him on our team."