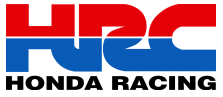 Toni Bou - Repsol Montesa HRC came from behind on his Cota 4RT to snatch a dramatic win at the Italian Grand Prix and in doing so claimed his sixth successive FIM Trial World Championship with one round still remaining. It was a truly triumphant day for the Repsol Montesa HRC squad as Bou's team-mate Takahisa Fujinami took the runners-up spot to add to the celebrations as he also mounted a second lap come back. Early trial leader Albert Cabestany - Sherco finished in third spot as his assault collapsed during the closing stages.
Whilst the small and unassuming town of Santo Stefano d'Aveto has previously hosted the Italian national trial series, this is the first time that the venue had welcomed the FIM Trial World Championship. Situated seventy-five kilometres north east of the city of Genoa, this historic dwelling is part of the Aveto Natural Regional Park, which includes the ruins of the thirteenth century Malaspina Castle amongst its landmarks that provided a stunning backdrop for the compact paddock.
Having taken victory last time out in Andorra, Cabestany once again looked set to return to the top step of the podium as he carved out what looked like an unstoppable lead during the first lap. His total of just six marks for his opening tour of the fifteen rocky zones scattered around the hills overlooking the town, comprised of two three mark rides in sections four and eleven. His tally was unique in the fact that he was the only rider to complete lap one without taking a maximum in any hazard, and that he was the only competitor to hold a single figure score at this point.
In contrast Bou and others were struggling to get to terms with the technical sections, a third of which were man-made. Toni needed attention to his injured left thigh after he collected his third five of the day in the seventh hazard and looked to be completely off form. Thankfully so were many of his rivals, as incredibly Bou ranked second at the halfway stage, three marks ahead of Fujinami and James Dabill - Beta, though some twelve marks behind Cabestany. Adam Raga - Gas Gas was also enduring a bad day at the office and was languishing down in fifth position on twenty-six marks following the initial fifteen sections.
Four maximum scores in five sections relatively early on the second lap were to rapidly and surprisingly put Cabestany back in the reach of the chasing pack. This news proved to be the motivation that Bou needed, as the chance to clinch the title early was now back in his control. Like Cabestany, Dabill was also to push the self destruction button towards the end of the trial, after he had threatened to be an unlikely winner at times. Dabill would finally finish in fifth place just behind Raga.
Both Bou and Fujinami on their factory four stroke machines were brilliant on lap two, dropping twelve and eleven marks each respectively, with the next best tally being Raga on twenty. This was enough to give Toni the win and to allow Takahisa to slot into the runners-up spot. With Toni's closest title rival prior to today, Jeroni Fajardo - Beta only managing sixth position this time out, Bou now has an uncatchable fifty point advantage in the general standings with only forty up for grabs at the final round in Great Britain later this month.
Toni Bou "It's been a strange day. I had some problem with my leg again and did not have a good feeling on the bike at all. I made some big mistakes on the first lap and I really thought that it was not going to be my day. Then everything changed, Albert (Cabestany) started to make some mistakes and I began to recover my level. My riding on the second lap was much better, but I never imagined I could win. So now I am incredibly happy to take the title by winning the trial today.

It is a special title, as with six I am now only one away from the record of both Tarres and Lampkin. I need to check with the doctor about my leg and then I can decide if I will ride the rest of the season or not."
Takahisa Fujinami "I am happy both for my result and also for Toni winning the championship today, it is a great moment for the team. Like Toni I did not make a good start, yes I made some nice riding in places, but I also made some big errors too. Then in the second lap, it was like a new trial. My second lap was much better, just two fives and then one mark in section four. Second position is good for me today, as I am still having some pain with my finger. Now I must fight again at the final round to see if I can improve my overall championship position. "