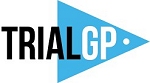 On the occasion of the Italian Trial GP in Chiampo it was announced that Sport 7 (sister company to G2F Media) will become the promoter of the FIM Trial World Championship / the FIM Women's Trial World Championship and the FIM Trial des Nations from 2017 onwards having recently outlined an initial five-year agreement with the FIM.

Headed by a man already well known inside the motorcycle community and to the FIM, Jake Miller and his Sport 7 team will bring great experience and passion to all the FIM Outdoor Trial World Championships in order to create a stable platform on which to build a new era for this specialised discipline.

Whilst Sport 7, who will work in close collaboration with the FIM will become directly responsible for the management of the various Outdoor FIM Trial World Championships from 2017 through to 2021 inclusive, their planning process will begin with immediate effect. With this in mind Sport 7 will be looking to establish early and important relationships with all the key stakeholders of the various championships in advance of their overall management of the series from next year onwards.

Confirming their proven pedigree in this field, Jake Miller and his team has organised the FIM Trial Grand Prix of Great Britain on five previous occasions, plus a number of high profile events on behalf of Red Bull as well as managing multi FIM Trial World Champion Dougie Lampkin for almost twenty years.

Commenting on this new partnership, Jake Miller said. "We have worked with the FIM for more than twelve years across a range of highly successful projects that have included the FIM Gala Ceremony, the FIM ISDE, obviously FIM Trial plus many other initiatives like the FIM magazine and various FIM apps."

"Trial remains an important discipline within the FIM family and is one that needs to be managed carefully due to its unique nature. We all know Trial has faced many challenges over recent years, but we feel that we can use our professional skills and resources to benefit the sport."

Concluding Miller stated. "After more than twenty-five years as part of the FIM Trial World Championship in a range of different roles it feels like the right time to step forward and to help steer the sport in a new direction. For more than a decade now we have built a close and excellent relationship with the FIM and with this continued high level of collaboration ensured we are confident that we can make a real difference to the various championships that we have been entrusted to manage. There is a huge amount of work to be done, but collectively we are ready and well equipped for this challenge."